5 valpar är födda efter "Candy" SE(U)CH Big Brazzel Candy Crush och "Otto" SEUCH, SEVCH NOVCH, RLDN, RLDF Mentalbeskriven, Cloette's Splendid Suprice den 23 december-2020

5 puppies are born after "Candy" SE(U)CH Big Brazzel Candy Crush and "Otto" SEUCH, SEVCH NOVCH, RLDN, RLDF, mentally described, Cloette's Splendid Suprice 23:rd of December-2020
KLICKA HÄR FÖR ATT SE FLER BILDER PÅ VALPARNA




EFTER CANDY OCH OTTO



<!Candy & Otto>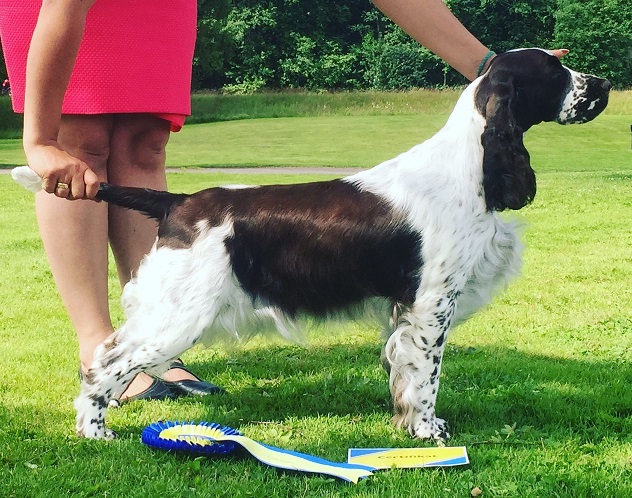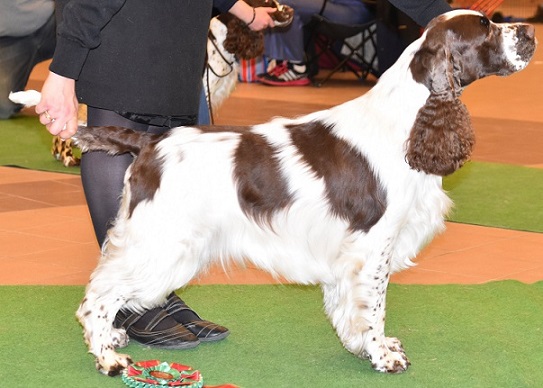 klicka på bilden för mer information om Candy/click on the tumbnail for more informations about Candy

Candy och Otto har fria höfter är ögonlysta utan anmärkning och är fria från fucusidosanlag, båda kommer från föräldrar som är DNA testade för PRA Cord 1 och är fria

Candy and Otto have free hips re eyes checked clear and free from fucosodosis, both comes from parents how are DNA tested for PRA Cord 1 and are free.

Candy är brun och vit. Hon blir 7 år i januari-2021. Hon är dotter till Cornelia från Cornelias första valpkull. I hennes valpkull flyttade 5 av hennes syskon till olika uppfödare bland annat hon har en syster i USA och en syster i Ryssland. Candy är vår lilla maskothund hon bor hos Louise i Solna utanför Stockholm. Hon är alltid glad och positiv och vill gärna sitta i knäet och bli ompysslad. Detta blir Candys fjärde och sista valpkull. Candy är utställd en del och som valp blev hon BIS-valp vid ett flertal tillfällen och kvalificerade sig bland annat till årets valp på Grand Hotel i Stockholm-2015. Hon är svensk utställningschampion och har ett flertal bästa tikplaceringar. Läs gärna mer om Candy på hennes egen sida

under kennelns hundar

samt på veckans hund.



Candy is brown and white. She turns 7 in January-2021. She is daughter to Cornelia from Cornelia's first litter. In her litter, 5 of her siblings moved to different breeders including she has a sister in the US and a sister in Russia. Candy is our little mascot dog she lives with Louise in Solna outside Stockholm. She is always happy and positive and would like to sit on your lap and be groomed. This will be Candy's fourth and final litter. Candy is showed a lot and as a puppy she became BIS puppy on several shows and qualified for this year's puppy at the Grand Hotel in Stockholm-2015. She is Swedish show champion and has a number of best bitch placements

.

Read more about Candy on her own page under the kennel's dogs

and on this week's dog.

Otto är brun och vit och är en glad och trevlig kille som är van att jobba. Han är 7 år och inte bara extriört väldigt vacker utan en mycket duktig jakthund. Han är svensk utställningschampion med jaktmerit. Svensk och norsk viltspårschampion. Han har norskt godkänt jaktanlagsprov. Har gotdkänt vattenprov, godkänt nybörjarprov B i jakt. samt godkänt nybörjarprov A i jakt. Han har även två CACIB.