3 hanar och 3 tikar födda efter "Cornelia" CIE SE(U)CH ESTCH Big Brazzel Hot Sensation och "Wayne" Goldmoore´s All Time High 4 juni, valparna är klara för leverans i slutet av juli 2018

3 males and 3 femaes are born after "Cornelia" CIE SE(U)CH ESTCH Big Brazzel Hot Sensation and "Wayne" Goldmoore´s All Time High 4 June, The puppies are ready for delivery in the end of July 2018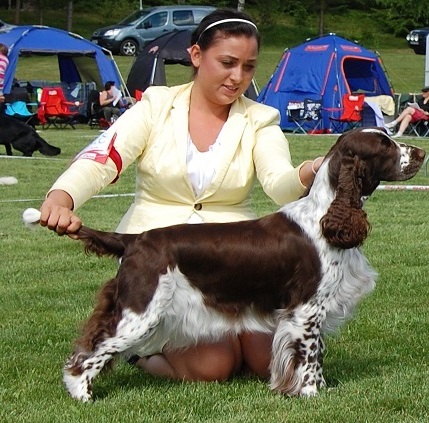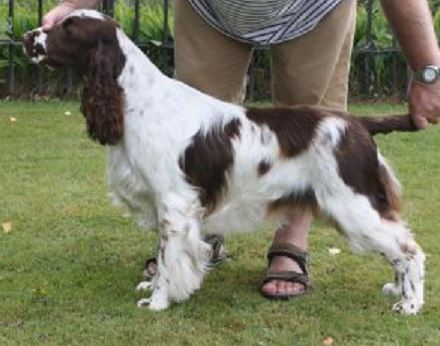 klicka på bilden för mer information om Cornelia och Wayne /click on the tumbnail for more informations about Cornelia and Wayne
Cornelia och Wayne har fria höfter, A, är ögonlysta utan anmärkning och är fria från fucusidosanlag, Cornelia är DNA testade för PRA Cord 1 och fri och Wayne kommer från fria linjer
Cornelia and Wayne have free hips, A, is eyes checked clear and is free from fucosodosis. Cornelia is DNA tested for PRA Cord 1 and free and Wayne is from free lines.

Cornelia är brun och vit och är 7 år gammal, detta blir hennes fjärde och sista valpkull, (bilder från hennes tidigare valpkullar kan ses under tidigare valpkullar) hon är dotter till "Egon" CIE, SV-04, SVCH, SU(u)CH, NORDCH, NORDV-06, VWW-10 Trollängens Maximum Effekt och "Chelsea" SEU(U)CH Big Brazzel Born To Be Wild. Cornelia är en lugn och behaglig tjej som tar livet med ro. Hon är internationell utställningschampion, svensk utställningschampion och estnisk utställningschampion. Hon har blivit BIS-2, BIG-2 och har blivit BIR 5 gånger och BIM två gånger. Hon har 5 CACIB, varav ett i Finland och ett i Estland, 2 reserv-CACIB, 8 Cert varav ett i Finland och ett i Esland och 4 reserv-cert.
Wayne är brun och vit och är en ung hane på 1,5 år. Han har blivit BIS-valp och har 2 cert och har även blivit BIR. Han är en glad och framåt hane som är mycket social. Läs mer om Wayne kennel Goldmoore´s hemsida

Cornelia is brown and white and is 7 years old, this will be her last, (see photos of her litters before unders previous litter) she is daughter to "Egon" CIE, SV-04, SVCH, SU(u)CH, NORDCH, NORDV-06, VWW-10 Trollängens Maximum Effekt and "Chelsea" SEU(U)CH Big Brazzel Born To Be Wild. Cornelia is a calm and pleasant girl. She is International show champion, Swedish show champion and Estonian show champion she has been BIS-2, BIG-2, she has 5 BOB and 2 BOS. She has 5 CACIB (1 in Finland and 1 in Estonia) and 3 reserve-CACIB, 8 CAC (one in Finland and one in Estonia) and 4 reserve-CAC
Wayne is brown and white and is a young male of 1.5 years. He has become BIS puppy and has 2 CAC and has also become BOB. He is a happy and forward male who is very social. Read more about Wayne kennel Goldmoore's website