KLICKA HÄR FÖR ATT SE FLER BILDER PÅ VALPARNA
EFTER COLA OCH COOPER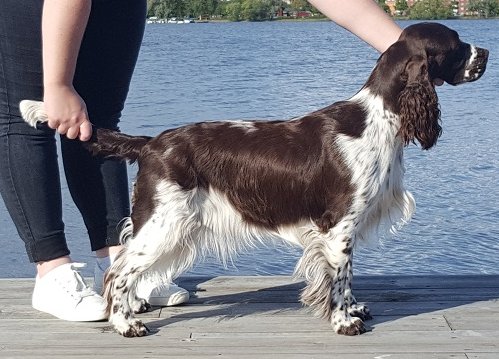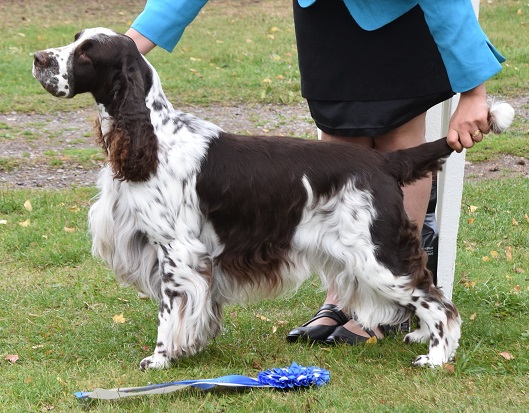 klicka på bilden för mer information om Cola och Cooper /click on the tumbnail for more informations about Cola and Cooper

Cola och Boss har fria höfter, är ögonlysta utan anmärkning och är fria från fucusidosanlag, båda är DNA testade för PRA Cord 1 och är fria
Cola and Boss have free hips, are eyes checked clear and free from fucosodosis, both are DNA tested for PRA Cord 1 and are free.

Cola är brun och vit och är två och ett halvt år. Cola är utställd mycket sparsamt och har excellent på utställning. Hon har tränas i agility och är mycket läraktig och framåt. Hon är dotter till Cecilia (CH Big Brazzel Every Time We Touch) och Cody (CH Big Brazzel Back In Business)

Cola is brown and white and is 2,5 years old. Cola is very sparse showed but has excellent at show. She is trained in agility and is very educational and forward. She is daughter of Cecilia (CH Big Brazzel Every Time We Touch) and Cody (CH Big Brazzel Back In Business)

Cooper är brun och vit och är 7 år gammal. Han är född på kenneln men bor sedan ett antal år på kennel Cyperspring. Han är son till Chelsea (CH Big Brazzel Born To Be Wld) och bror till Cornelia (CH Big Brazel Hot Sensation). Cooper är internationell utställningschampion, svensk, lithauisk och estnisk utställningschampion. Han blev 2012 kvalificerad till årets valp. 2015 och 2017 blev han kvalificerad till Cruft. Han har klarat anlagsprovet i viltspår. Han har genomfört BPH med skott. Han har blivit BIG-2, blivit BIR 3 gånger och BIM 11 gånger. Han har 10 cert och 7 CACIB mm. Cooper är lugn som en filbunke och mycket trygg i sig själv. Han har haft ett antal valpkullar tidigare med lugna, vackra och trygga valpar.

Cooper is brown and white and is 7 years old. He has been born at the kennel but has lived for a number of years on kennel Cyperspring. He is son to Chelsea (Ch Born To Be Wild) and brother to Cornelia (Ch Big Brazze Hot Sensation). Cooper is international show champion, Swedish, Lithuanian and Estonian show champion. He was 2012 qualified for puppy of the year. In 2015 and 2017 he became qualified for Cruft. He has passed the field test in tracking. He has passed BPH with shots. He has become BIG-2, has been BOB 3 times and BOS 11 times. He has 10 CAC and 7 CACIB and so on. Cooper is calm as a file stack and very safe in himself. He has had a couple of litters before with calm, beautiful and safe puppies.