PUPPIES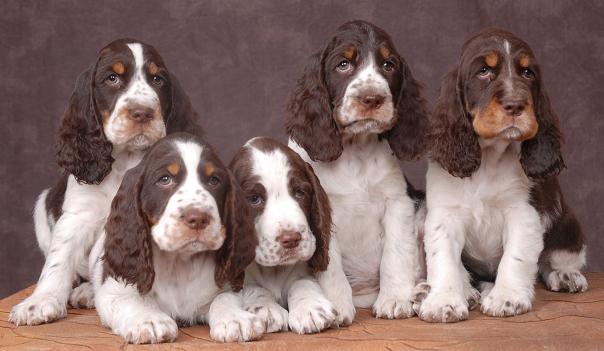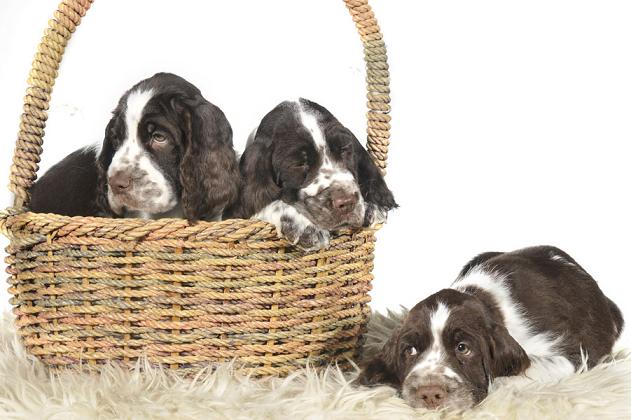 We have free jurisdiction when we sell our puppies. This means that we reserve the
right to refuse a speculator if we believe that he/she is not right for our puppies



Puppies are ready for delivery no sooner than 8 weeks old. At that time they will be registreted in the Swedish Kennel Club, ID marked with chip, vetcontroled as well as vaccinated for parvo, distemper and kennel cough. They will be groomed and washed before they are delivered.
When you purchase a dog from us at Big Brazzel you are welcomed for free grooming of your dog during the first year. To help you learn more about your dog grooming needs, you will also be given a DVD where we demonstrate an entire grooming of an English Springer Spaniel.
When you get to take your dog home you will of course get a pamphlet on how to nurture your puppy. This also includes a list of preaproved dogfoods as well as written information about your puppy´s first time and development during his and her time with us. You will also recieve a bag with at least 1 kilo (2 lbs) of the food your puppy has eaten here with us, called Precept puppy plus.
And last but not least you will also get to take home a wetbed or similar for your puppy to sleep on. This has been rubbed on his or her mother as a way to bring comfort as it becomes a part of it´s new family. You will also get a CD including photoes from the puppies first time with us.
The puppies are insured in case of hidden faults during their 3 first years.

If you are interested in purchasing a puppy from one of our litters you are more than welcome to call or e-mail me for more information.
Katarina Rosenblad
Gränsvägen 110
163 52 SPÅNGA
SWEDEN

Andrea Rosenblad
Veckholms-Åkerby
745 99 ENKÖPING

Phone mobile Katarina +46 73-990 60 66
E-mail bigbrazzel@outlook.com Katarina.Roesnblad@outlook.com

Senast uppdaterad: 2021-09-22